The town of Sarteano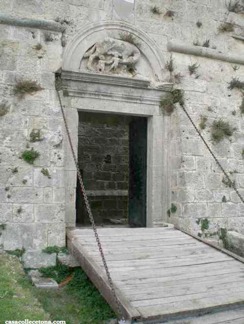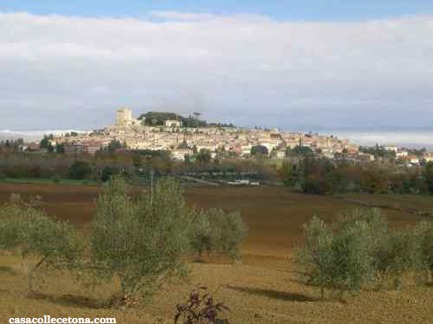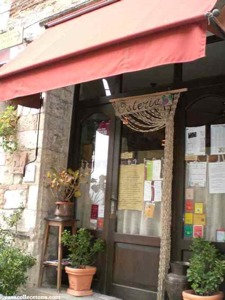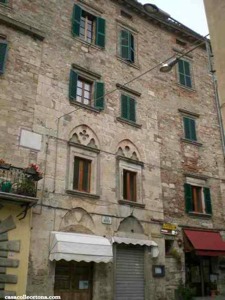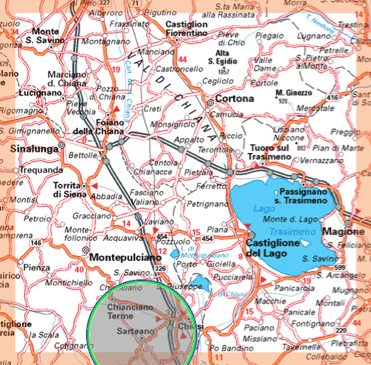 Sarteano is a charming Medieval hilltown located in the Province of Siena in the southwest corner of Tuscany. Sarteano is conveniently located about 100 km from Florence and about 60 km from Siena, and lies only 7 km from the Chiusi-Chianciano exit of north-south A1 motorway and 10 km from the Chiusi stop on the express train line.
Less touristic than other Tuscan city centers, visitors to Sarteano can imbibe the atmosphere of a bustling small town in Tuscany. The central piazza of the town provides visitors the opportunity to relax in a cafe' surrounded by Medieval and Renaissance facades. Sarteano features several excellent trattorias and restaurants.
While the most visible landmark in Sarteano is a 10th century castle that dominates the town, Sarteano was settled much earlier. The town has its roots in a pre-Etruscan settlement; in fact, vestiges of Bronze Age settlements can be visited in a hamlet of Sarteano, Fonte Vetriana.
Sarteano was conquered by the ancient Romans, and developed further under the Medieval and Renaissance periods. The historic center of the town features a characteristic Medieval layout and visitors can wander the automobile-free streets lined with Medieval and Renaissance palaces and townhouses and view artworks dating from
Located not far from the historical centre of Sarteano are the 10th century abbey of Spineto set in the rolling countryside of the Val d'Orcia, and the picturesque village of Fonte Vetriana, perched on the side of Monte Cetona. Sarteano also offers a renowned thermal bath, the Bagno Santo, fed by the mineral-rich waters of the Santa Lucia spring.
Sarteano is surrounded by landmark Tuscan and Umbrian hilltowns easily visited on day trips: Montepulciano (28 km); Pienza(38km); Siena (85 km); Cortona (46 km); San Casciano dei Bagni (12 km); Cetona (12 km); Chianciano (20 km); Montalcino (54 km); Assisi (77 km); Perugia (58 km); and Orivieto (55 km).